How To Properly Prepare Your HVAC System For Winter in Oregon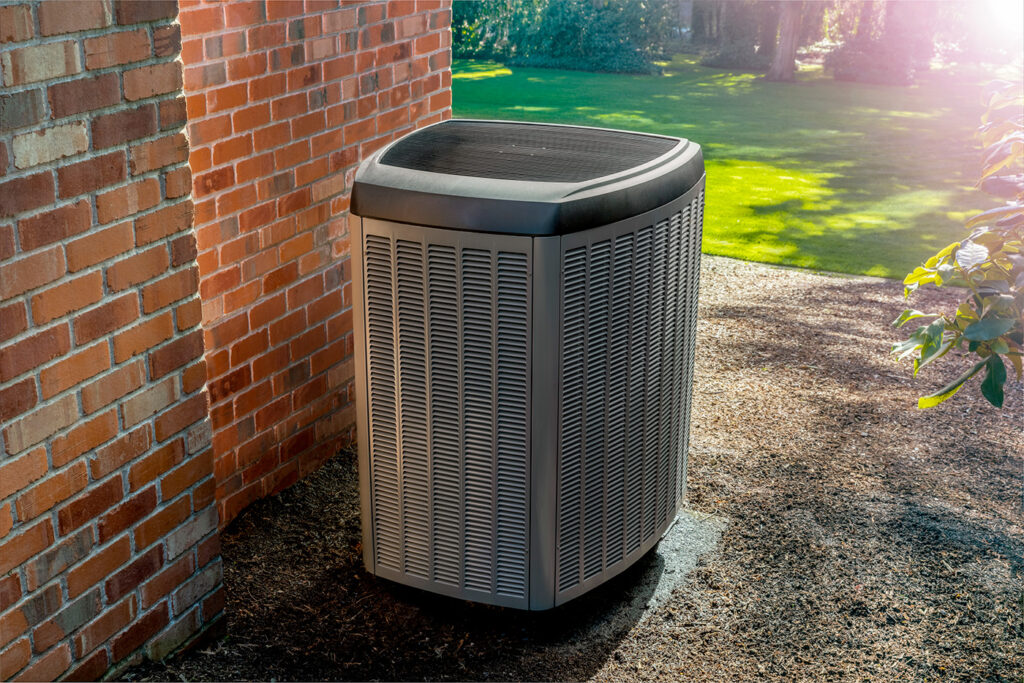 With summer officially over in Portland, it's time to start thinking about preparing your home for the long, cold winter ahead. One important part of preparing your home is making sure that your HVAC system is ready for the change in seasons. While many homeowners don't give much thought to this transition, entirely ignoring it could spell trouble when it's time to push your furnace to its limit. With proper planning, preparing your HVAC system for winter doesn't have to be hard or time-consuming. To help you make good use of your time, here are some great insights from the pros at Revival Heating & Cooling.
Optimize Thermostat Settings
With temperatures changing in the area, it's important to ensure that your thermostat will respond appropriately to keep your home warm. If you have a programmable thermostat, try to dig deep into the settings to ensure that the schedule you have programmed is still correct. You can also look for days and times when you can reduce your system usage to help save money on your utility bill. Revival Heating & Cooling also recommends replacing the battery in your thermostat, if it has one, so that you don't end up with a non-working HVAC system on an exceptionally cold day.
Test Your System
If you want to be sure that your furnace will be ready to go when the temperature takes a nosedive, your best bet is to test your furnace two or three times while the weather is still tolerable. While the system is running, it's important to listen for unusual sounds, check for unusual odors, and look for anything else that seems out of place. Together, these observations can provide insights into the operation of your HVAC system. If you notice anything unusual when your system is running, it's important to give Revival Heating & Cooling a call to perform any necessary repairs. This will prevent you from having to wait for repairs on a cold day during the winter. Another benefit of testing your system before you need it is that it will help reduce the burning smell you have to contend with when you turn your furnace on for the first time during the heating season.
Schedule Professional HVAC Maintenance
Before winter rears its ugly head, it's important to have Revival Heating & Cooling come to your home to perform professional HVAC system maintenance. A successful maintenance visit will leave your HVAC system prepared to run properly during cold conditions. The technician will check all of your system's filters, electrical connections, bearings, and every other small and large component of your system. They will also clean any dirty components to help improve the efficiency of your system. Finally, they will run a system test, using their knowledge to look for problems that you might overlook. Furthermore, they will make sure that the system is venting properly and that the burner is optimized for proper combustion.

Turn Off Power to Outdoor Unit
If you have a typical HVAC system that includes a separate furnace and air conditioner, you may want to consider stopping the flow of power to the system's outdoor unit during the winter. The main advantage of turning off the power is that it prevents the unit from turning on if you accidentally adjust the settings on your thermostat. If the unit runs when it's cold outside, it could freeze up and damage itself. Cutting the power can also help protect against surges that may occur during the winter. It's important to note that, if you have an air-source heat pump, you need to maintain the power to the outdoor unit because the system uses this unit all winter long.
Maintaining Outdoor Unit
The fall season can be a difficult time for your HVAC system's outdoor unit. As leaves, sticks, and seeds fall from nearby trees, the debris can fall on the unit and even make its way into the unit. If you leave the debris in the unit and it stays there all winter, the moisture that the debris attracts could cause the unit to rust. That's why it's important to properly clean and maintain your system's outdoor unit before winter arrives. Revival Heating & Cooling recommends inspecting this component and removing any debris that's in or around it. If necessary, you can use a garden hose to get rid of any hard-to-remove debris. Revival Heating & Cooling does not recommend covering your outdoor unit because the cover tends to provide a hiding place for local wildlife, potentially putting the equipment in danger of damage.
Get Rid Of Dust
On cold winter days, the last thing you want to do is keep your windows open. Unfortunately, keeping the windows closed can trap dust in your home and exacerbate allergy problems in your family. To help reduce the effects of dust, we recommend making sure your ducts and vents are dust-free before it's time to keep your home completely closed all the time. You can start by having your ducts cleaned. This process uses a specialized vacuum to remove dust from the supply and return vents throughout your home. Even if your ducts aren't dirty, you should still dust all of your home's vents so that the system doesn't distribute dust into the air when it's running. Finally, make sure that your air filter is clean and properly sized.
Inspect The Flue Pipe
If you have a gas furnace, the flue pipe is an important component that prevents combustion gases from entering your home. To properly perform its job, the flue pipe needs to be clean and clear from end to end. That's why it's a good idea to get on your roof and check your flue pipe before the heating season begins. Sometimes, animals like to build their nests in the secluded recesses of the pipe, or leaves may become lodged underneath the rain cover. Cleaning all of the debris will ensure that your furnace can operate safely. While you're on your roof, it's good to check around the flue pipe and make sure the shingles around the pipe are providing adequate protection to your home.
Make Sure Carbon Monoxide Detectors Work
Carbon monoxide is an odorless, colorless, and tasteless gas that can put you and your family in serious danger. One of the most common culprits of a carbon monoxide leak is a gas furnace. Before you fire up your furnace for the season, make sure to test your home's carbon monoxide detectors so that they can alert you if too much carbon monoxide is in the air in your home. Every detector has a button that you can press to make sure that the battery in the detector is good. If it isn't, it's time to either replace the battery or get a new carbon monoxide detector.
Your Heating and Cooling Specialists
At Revival Heating & Cooling, we want you to be comfortable in your home year-round. That's why we offer furnace installation, furnace maintenance, air conditioner repair, ductless installation, air filter installation, and more. We've been working since our founding to ensure that every customer we serve has a great experience. That's why we continually receive five-star customer reviews. To learn more about getting your HVAC system ready for the upcoming winter, contact us at Revival Heating & Cooling today.