When you need reliable heating and air conditioning in Hillsboro, OR, turn to our team at Revival Energy Group. We offer comprehensive HVAC service, from a routine tune-up to a complicated repair, all completed by NATE-Certified, dependable technicians. We strive to help our customers improve the comfort of their homes, from the perfect temperature to improved indoor air quality. Our thorough home analysis can pinpoint the cause of your heating and cooling issues, and find ways to improve the efficiency of your appliances, as well. When you need the best HVAC service in the Hillsboro area, there's only one name to remember – Revival Energy Group.
Dependable Heating and Air Conditioning Repair in Hillsboro OR
You may have noticed that your home isn't getting as cool in the summer or warm in the winter as you'd like. Uneven heating or cooling throughout the house is one indication that you need AC repair services. Your furnace or air conditioner will give you other signs that something is amiss. It's always better to have the problem fixed as soon as you notice it, to reduce the chances of it getting worse and becoming an emergency.
If you're experiencing any of these problems with your heating or air conditioning system, call Revival Energy Group:

Strange smells or loud sounds
Trouble getting the unit starting
Spotty heating or cooling
Short cycling, or turning on and off rapidly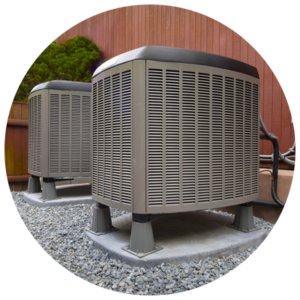 Professional Heating and Cooling Installation in Hillsboro OR
At Revival Energy Group, we often get asked, "Is it better to replace my HVAC unit than repair it?" If your appliance is several years old, and you constantly have to call for repairs, then the answer may be yes. Even with the best care, residential HVAC appliances only last about 10-12 years, and as they get older, they lose efficiency. This means that you'll pay more for utilities and have less reliable heating and cooling in your home. Newer furnaces and air conditioners are more energy-efficient, and some can integrate with your smart home system, allowing you to control your heating and cooling from your phone. When it's time for a new heating system or AC system, call Revival Energy Group. We'll help you find the right size for your home and an appliance priced to meet your budget. We even offer financing for approved customers!
Valuable Heating and Cooling Maintenance
Keep your heating and cooling systems running longer with our thorough maintenance service. We offer annual packages to ensure that you're ready for summer and winter, including a complete inspection of your appliance and ductwork, plus topping off the AC coolant. Our Heating and Cooling preventative maintenance service also spots problems when they're small, such as a part that's wearing out, and fixes them to prevent the chances that you'll have an expensive emergency break down.
---
When you need fast, efficient HVAC service in Hillsboro and the surrounding area, call Revival Energy Group. We work for you!
Read Less