It's total peace of mind when you know you have excellent heating and air conditioning in Ridgefield, WA. Whether you want to visit Three Brothers Vineyard and Winery or Paradise Point State Park, you know that you'll always be comfortable at the end of the day. Why? You count on Revival Energy Group when it comes to providing reliable and trusted HVAC service when you need it.
We have been helping out homeowners for decades, and we intend to continue providing exceptional HVAC services to all our customers. Whether you need help with a furnace tune-up or you're ready to have your air conditioner replaced, you know that you're in good hands with our team. We'll work hard to resolve all issues permanently and make sure you're delighted with our services.
Top-Notch HVAC Service in Ridgefield
Is your heating and air conditioning system struggling? Simply get in touch with our team so we can inspect your unit, diagnose the problem, and provide you with a permanent solution. Our skilled technicians can repair any heating and air conditioning system! Rest assured, your unit will be in excellent shape if you choose Revival Energy Group for your HVAC repairs. We'll always go the extra mile to ensure you're satisfied with our service.
Energy-Efficient Heating and Cooling Replacement
HVAC systems don't last forever — you will need to replace them at some point. If you've been using your furnace and air conditioner for more than 10 years, it might be time to consider a replacement. Contact Revival Energy Group, and we'll help you choose the best heating replacement and cooling system replacement for your home and your budget! We carry plenty of great systems at a variety of price points, and always install them with precision and great attention to detail.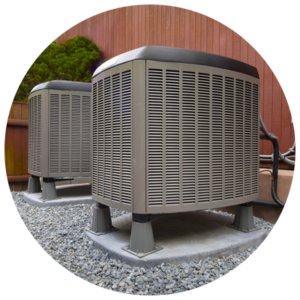 Benefits of a reliable new HVAC system can include:

More efficient system
Less money spent on utility costs
Greater indoor air quality
Lower sound levels
More comfortable home
Leading HVAC Service Company for Maintenance
It can be stressful and uncomfortable when your heating and cooling system suddenly breaks down in the middle of a freezing winter or sweltering summer. You can avoid costly repairs and sudden system breakdowns by getting an HVAC tune-up at least a year and before heavy system use. Contact Revival Energy Group for professional maintenance of your furnace or AC — we have technicians that can work with all makes or models. Expect a highly efficient system after the appointment!
---
If you need reliable heating and air conditioning service in Ridgefield, contact Revival Energy Group now!