5 Reasons to Upgrade From a Window AC Unit to a Central AC Unit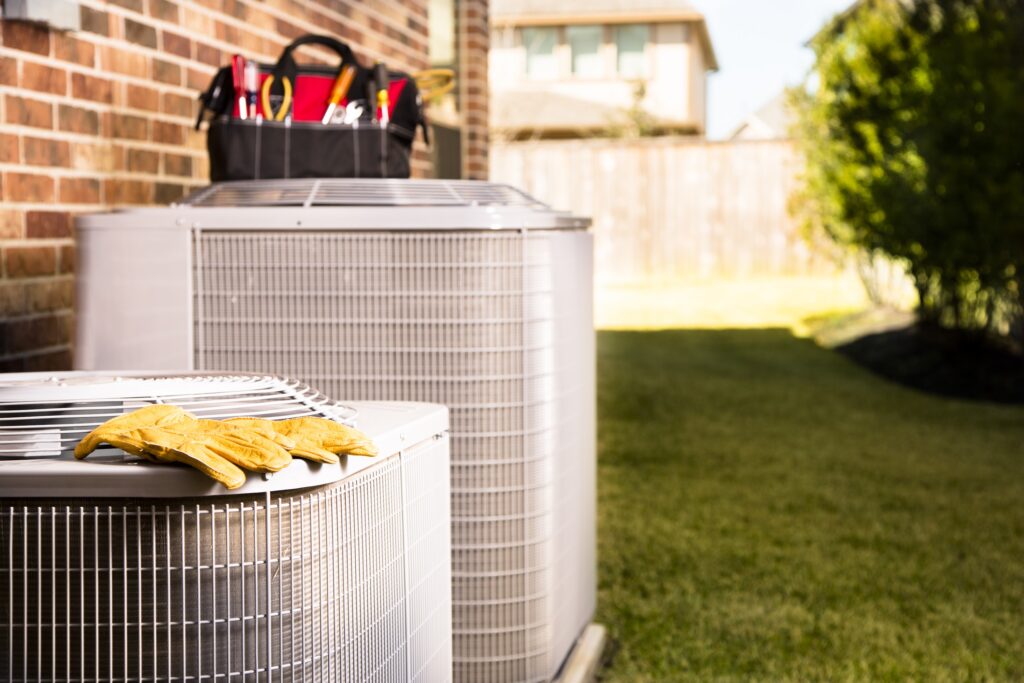 The window AC unit is a common home appliance many people use. But, it doesn't have all the necessary features for your home. You need an AC unit that can cool a large area and provide energy efficiency. There are many reasons to upgrade to a central air conditioner. One of the main reasons is that window units don't cool as much as they should because they don't have enough cooling capacity, and their efficiency is low because they lack features like a remote control, timer, or sleep mode.
If you want to upgrade from a window AC unit, there are a few reasons why you should do so. First, it'll save you money in the long run; you'll save on energy costs. Second, it'll reduce your carbon footprint because it's more efficient than window AC units. Third, some models have an extra feature that makes them easier to install than window AC units – no need for ductwork or vents. To keep your home comfortable all year long without breaking the budget, upgrade from a window AC unit! Following are five reasons why you need to upgrade from a window AC unit.
1. Convenient Heating and Cooling
If you're having a hot day and your home gets too warm, you must get your window AC unit out of storage and fit it on the window to cool off your living space. Getting a window unit up there is most challenging and cumbersome. You must be careful when hoisting and fixing it onto the window frame to ensure it doesn't fall. These units are heavy and inconvenient to handle. You might have to install multiple units in different rooms to keep your home cool throughout the summer. Many houses run on inefficient and ineffective older window AC units. Not only do they not cool the air efficiently, but they also cost a lot to run. It can be tough to regulate the temperature when you've got multiple window units to set and want them to work efficiently.
You must decide whether to remove all the window units to lower your heating costs during winter. Otherwise, you could just leave them attached to the window. However, unless they're probably sealed to the window, cold air will get in.
When upgrading your HVAC system with a central unit, you won't encounter these issues. You won't have to worry about lugging window units around or guessing where to store them in the winter. A central AC system gives you more convenient control over your home and efficient heating and cooling. Contact Revival Energy Group for your HVAC needs in Clark County, Washington County, Multnomah County, Vancouver, Portland, Beaverton, and Lake Oswego.
2. More Cost-Effective
When weighing the cost and advantages of a central AC system installation, it's essential to factor in everything. While initial costs might be overwhelming, the ROI benefits of staying comfortable in your home outweigh them. Window units and central HVAC systems draw the same energy but are designed to do different things. Central units offer more efficiency than window units, allowing you to cool your home or business much more effectively. Remember that window units don't have a perfect, airtight fit.
Besides, you're likely to install multiple window units to cool your home efficiently. You'll notice that a central AC unit is better and cheaper, and it can be essential for homeowners in Portland and Vancouver with rising summer temperatures. Staying cool and comfortable is vital, and so is your health in the event of a heat wave. Lowering cooling costs is also essential, and you should do whatever you can to achieve this. To make the most out of your home's air conditioning system, you must always ensure:
Filters are clean
The AC unit is in the shade
Air vents aren't blocked
Blinds are closed
You have regular HVAC maintenance
At Revival Energy Group, we have a highly skilled team of specialists that can offer the best inspection, repair, and maintenance services. We're just one call away.
3. Increased Home Value
A central AC unit will increase the value of your home, especially if you're upgrading to a new one. Homes with central AC systems sell for more than those without due to the property's better indoor air quality and improved look. It also applies when refinancing, selling, leasing, or renting your home. Efficient, effective, and accessible heating and cooling are essential investments in the future of your property. The more you invest in these appliances, the more appealing your property will become.
4. Smooth Operation
This is related to convenience, but it's a great benefit that deserves its section. When upgrading to a central AC unit, you forget the constant humming, intrusive, and distracting noise. All operations occur outside the home. It may not be the main reason behind installing a central AC system. However, you will notice this benefit once you switch and upgrade your window AC unit. A central AC unit allows you to effectively cool your home without producing noise. You can contact our team to make sure you have smooth and optimum HVAC operation throughout the year.
5. High-Quality Indoor Air Quality
This is very important, especially for those constantly struggling with allergies. A central HVAC system in your home is necessary for the efficient and effective maintenance of your home's temperature. The system filters all the air circulating throughout the house, ensuring that you don't get any pollutants or contaminants in your air. You can enjoy your home with your family for years to come. You'll not only cool your home efficiently but you will also ensure you have a cleaner, healthier atmosphere. You will rarely have to worry about allergens, contaminants, or polluted air sneaking into your home, which is a common issue with window AC units. Window units don't have an airtight seal, which allows various irritants to come in and cause problems. In addition, window air conditioners don't filter air and can circulate the warmer outside air into your home.
We Can Install Your New AC System
Revival Energy Group provides HVAC services to all systems, including repairs, tune-ups, installations, IAQ improvement, and oil/gas conversions. Our ultimate goal is to keep you feeling perfectly comfortable in your home throughout the year! We have highly skilled experts you can trust and will keep your home or business up to speed without issue. With our preventative maintenance service, our experts will help you deal with any potential repair issues before they escalate. When it's time to upgrade your home comfort, we've got high-quality, efficient AC units that will help you save money on your utility bills. Revival Energy Group offers skilled technicians and customer service in Vancouver and Portland. We are also quick to respond, providing top-tier customer care. If you're looking for a heating, cooling, and energy audit specialist in Portland or Vancouver, then let us know – we have the expertise you need.
Contact us today with any questions or for detailed information about our services.