It's comforting to know you have energy-efficient heating and air conditioning in Beaverton, OR. Whether you want to go on a hiking trail or visit wineries in the city, you know that your home will always be comfortable at the end of the day. With Revival Energy Group, rest assured that our team is serious about providing unparalleled HVAC service on every appointment. Whatever season of the year, you know that you can always rely on us for repairs, maintenance and installations throughout the Beaverton area.
Efficient HVAC Service in Beaverton
Malfunctioning heating and cooling can cost you more money in the long run. If you notice an issue with your HVAC system, or your bills are suddenly sky-high, please contact Revival Energy Group so we can help you alleviate the problem. Our technicians are highly experienced and skilled when it comes to repairs. Call us for any problem, from a leaking air conditioner or a furnace that makes strange noises — we can help. At Revival Energy Group, there's no problem we can't resolve. Our technicians work hard to ensure you're satisfied with our service.
Trusted Heating and Cooling Company for Installation
At Revival Energy Group, we don't just help homeowners professionally install their new units. If you need help deciding what type of furnace or air conditioner to install, our team is more than happy to help. We can help you choose new heating and cooling, including what unit size to purchase. Our technicians are highly experienced with all makes and models and carry great products from top manufacturers.
By working with Revival Energy Group, you have peace of mind knowing that your heating and cooling system will be properly installed. We never cut corners when it comes to providing HVAC services for our highly valued customers.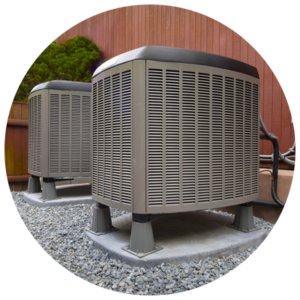 Benefits of hiring our experienced team for installation:

Professional touch
Saves energy and money
Keeps warranty intact
More comfortable home
#1 For Heating and Air Conditioning Maintenance
Furnaces and air conditioners can last 15-20 years when well maintained! The only way to extend the lifespan of your system is by getting a professional heating and cooling tune-up each year. That's where Revival Energy Group comes in. Contact us for a tune-up, and we'll make sure that your HVAC system is energy-efficient and in excellent working order. Don't worry, we have been doing this for more than 40 years, and our technicians are highly skilled and competent.
---
Do you need heating and air conditioning in Beaverton? Revival Energy Group has skilled and qualified technicians that can get the job done. We are also qualified to handle all your indoor air quality solutions so that you can breathe fresh air in your residence. Call us today!