AC & Furnace Repair Vancouver & Portland
Keeping You Cool in the Summer & Cozy in the Winter
Migraines, sore throats and stuffy noses are nothing to scoff at. When you or someone in you family feels under the weather, there's usually a process you follow to feel better, right? You call the doctor! So, why should things be any different when your heating or cooling system exhibits signs of underperforming, too? They shouldn't. Fortunately, when you need an HVAC doctor for air conditioning repair, gas furnace repair or furnace repair, our team at Revival can dole out just the right prescription.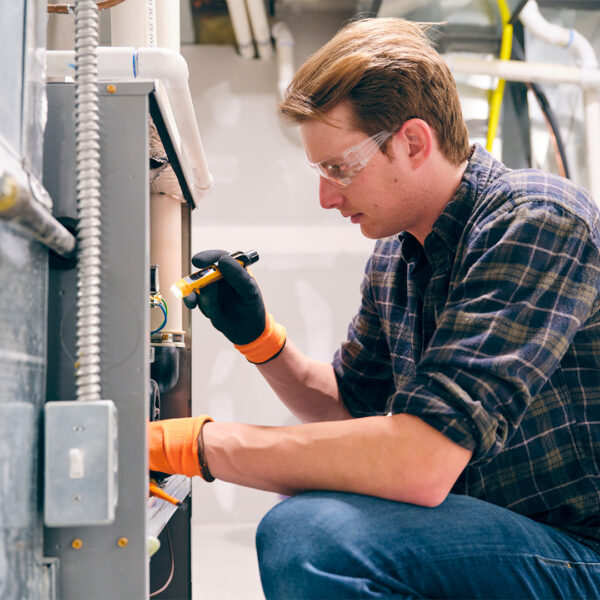 Air Conditioning Repair in Portland, Vancouver & Nearby Cities
It's no secret that homeowners want to achieve maximum efficiency when it comes to their cooling system. At Revival, we can help boost your cooling factor with our repair service. Our pros are both certified and skilled in all areas of air conditioning, including finding the best ways to make the system in your Beaverton or nearby home more efficient. But first things first: How can you determine that an air conditioning repair is in your near future? Here are seven sure-fire signs.
Your energy bills are increasing.
You notice warm spots and cool spots throughout your home.
You are hearing odd sounds coming from your system.
Your unit is over 15 years old.
The system is running, but not blowing cool air.
You notice dripping or leaking water.
Your refrigerant is leaking.
Your home feels humid or stuffy while the system is running
If you found yourself nodding "yes" to one or more of these signs, it's time to call the Revival experts for a reliable, affordable air conditioning repair in your Washington County, Clark County or nearby home.
We Excel at Furnace Repair in Clark County & Beyond, Too!
Winters in the Vancouver and nearby Beaverton areas are quite frigid. We experience the kind of temperatures that can literally send shivers up and down your spine! And we all know there's nothing worse than catching a chill you can't shake. Unfortunately, when your furnace decides to tank, it's usually on one of those bitterly cold days. But fear not. When you need furnace repair or gas furnace repair in your Multnomah County home, we'll be there with solid solutions!
As homeowners ourselves, we understand the panic that can set in when a winter freeze affects your indoor warmth. With Revival as your heating partner, there's never a need to worry. We do our very best to alleviate concern by offering energy-efficient solutions and gas furnace repairs so your family can enjoy total peace of mind—and warmth! Here are just some of things you can expect from our pros when you call us for furnace repair service in your Portland, Lake Oswego or Multnomah County home:
A whole home, customer-centric approach to executing heating repairs
Solutions and answers to why you may be losing heat & energy efficiency
Certified and skilled technicians who will fix your problem quickly & efficiently
We offer furnace repair services in the following areas:
We Offer Energy-Efficient Solutions for Total Comfort
When the time comes for AC and furnace repair in your Lake Oswego or nearby home, Revival will not only fix your problem, but we'll also recommend ways to prevent it from recurring. One of our top methods for safeguarding your home from energy loss is by conducting an energy audit. So, feel free to schedule one for your home. Our experts can examine your entire home and recommend new ways to maintain ultimate comfort efficiency. It's a smart way to reduce those yearly AC and furnace repair calls. As always, we are just a phone call away and available for all kinds of AC and furnace repair service including:
Friendly Reminder: Revival treats your home differently than other HVAC companies by offering three steps to achieve total home comfort. As always, it's your choice to choose 1) a free estimate 2) comfort assessment or 3) an energy audit. It is our professional way of re-imagining comfort so you are always cozy while saving money and energy. Learn more here.