Ductless Heating & Cooling Systems in Vancouver & Nearby
Re-Imagining Your Home Comfort—365 Days a Year
At Revival Heating and Cooling, we're always looking to increase your home system's performance and its overall energy efficiency. We can recommend the best type of equipment for your home, whether it be a regular HVAC system or even a highly efficient ductless heating and cooling system. When you choose our team for your heating and cooling solutions, you're guaranteed a process that increases your comfort and reduces your energy costs every step of the way.
For instance, does your home:
Have ceiling heat, wall heaters or baseboard heat?
Have oil heating?
Have very little room for ductwork or no ductwork at all?
Have a loud, old, inefficient system?
Have large temperature differences between rooms?
Have noisy ductwork?
Have temperature difference between floors?
If yes, we can help!
One of the finest options for increasing your home's efficiency is the installation of a ductless heating and cooling system. Requiring no pre-installed ductwork to heat or cool your home, this amazing system is capable of providing incredible year-round comfort—regardless of the season.
We can professionally fit your home with a perfect heat pump in the following areas :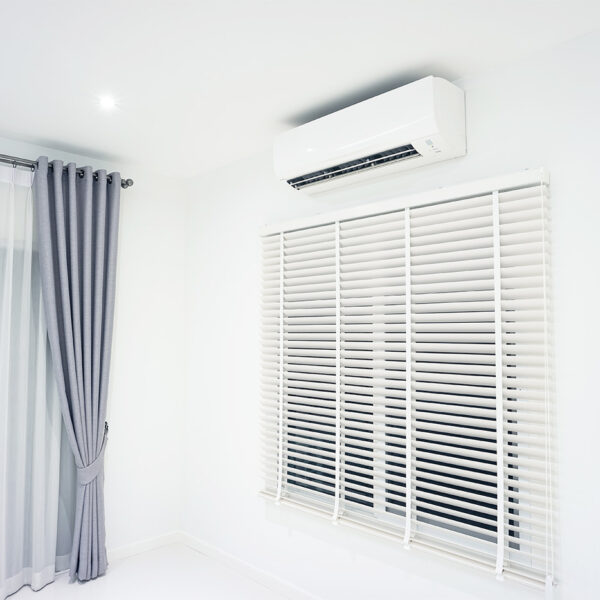 Ductless Heat Pump Vancouver WA
If you're not familiar with the ductless heat pump, you may be wondering: What is this system and how does it work?
A ductless heat pump also known as a mini split, is a small unit that is easily installed on the wall, ceiling, or floor of your home. Much like the better-known ductless mini-split air conditioner that just cools your home, the ductless heat pump is a two-way system that can both heat and cool your home. So, you stay cozy in winter and totally chill in summer. It's one of the most efficient ways to heat or cool just the rooms you need when your home lacks traditional ductwork.
We can seamlessly install all of the following:
Wall Mount Heads
Floor Mount Heads
Ceiling Recessed Heads
Slim Duct Heads
Ducted Air Handlers
The Benefits of Installing Ductless Heat Pumps in Your Clark County Home
Rest assured, when our team measures your home for your ductless heating and cooling system, you're certain to get the right product —and properly sized unit. But before we install a new ductless heating and cooling system in your home, you may have questions. Such as: How can a ductless heat pump benefit my Washington County or nearby home? Great question.
The benefits are plentiful:
Improved air quality
Improved energy efficiency
Better performance
Improved sound operation
Lower energy bills
Easy operation
Zoned control
Improved levels of home comfort & satisfaction
Hassle-free installation
…And so much more!
At Revival, our certified technicians can provide superior installation of ductless heating and cooling systems in the Multnomah County and nearby Clark County areas. But that's not all. We also offer a wide range of HVAC solutions. Call us for all of the following, too:
Heat Pump Repair Vancouver
Along with professional installation of your ductless heating and cooling system, our team is also available for all of your heat pump repairs. We offer quick, budget-friendly repair service for all heat pumps and traditional heating and cooling units, too. We happily service all of the following areas: Clark County, Washington County, Multnomah County, Vancouver, Portland, Beaverton and Lake Oswego.