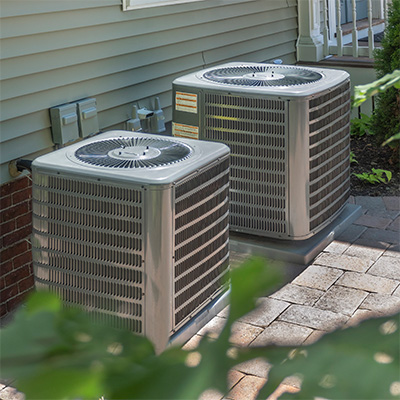 Do you need reliable AC installation in Beaverton, OR? Choose Revival Heating & Cooling, a local HVAC installation contractor with years of experience and an emphasis on quality customer care. Our HVAC techs and installers are factory-trained by major air conditioning brands, so that we perform superior air conditioner replacement and maintenance services. Work with our knowledgeable sales team to determine the right model for your needs and budget, and learn more about the benefits of a Smart Home air conditioning system or energy-efficient models that can save you a bundle on your utility bills. Whether you need ductless mini-splits to cool a garage or addition, or you need a larger unit to create cooling "zones" throughout your house, we'll help you find the ideal home comfort appliance. Trust Revival Heating & Cooling for all your HVAC installation and service!
Full-Service AC Installation in Beaverton
You may notice that you have to call for repairs more often, or perhaps your air conditioner is losing efficiency – you're paying more in utility bills, but your home isn't getting as cool as it used to. If you have an older air conditioner, more than 10 years old, It's probably on its last legs. Residential a/c units only last about 12 years before they break down completely. If you're tired of unreliable cooling in your home, an air conditioning replacement is your best bet. Smart Home and Energy Star units can save you a lot month over month, and that, plus the money you won't be paying for repairs, makes a new AC installation a great deal. And, it's a valuable investment in your home, too.
There are a lot of benefits to having an air conditioning replacement, like:

Reduced energy bills
Improve your indoor air quality
More reliable cooling
Smart Home appliances give you greater control
Energy Star air conditioners may earn you a tax credit
Our complete AC installation service includes removing the old unit and properly recycling it for you. Your Revival Heating & Cooling tech will also give you tips on troubleshooting and caring for your new air conditioner.
HVAC Installation You Can Count On
Revival Heating & Cooling offers you Home Comfort Re-Imagined. When it's time for an AC replacement or upgrade, we've got you covered. We take a three-step approach to home comfort solutions, making sure we fully understand your needs and then working with your budget and space to meet them.
Then, we present you with an easy-to-understand solution with no confusing language. Our friendly customer service team can answer all your HVAC questions.
Don't worry about an unreliable air conditioner this summer. Contact Revival Heating & Cooling today to schedule your AC installation in Beaverton! We can also help with AC system repair and maintenance solutions.