AC & Heating Replacement & Installation
Our Pros Handle All of Your Heating & Cooling Needs
Comfort is never overrated. So, as a homeowner, you deserve to experience total satisfaction in your favorite indoor space. Whether you need cozy warmth in the winter or chilled relief during the summer, Revival never wants you to sacrifice your comfort. So, when the time comes for air conditioning and heating replacement and installation in your Clark County or nearby home, we'll be there to help with the most efficient energy means possible—so your home always reaches the perfect temperatures.
Our experienced professionals will work hard to re-engineer your comfort and energy efficiency with our skilled air conditioning and heating replacement and installation skills.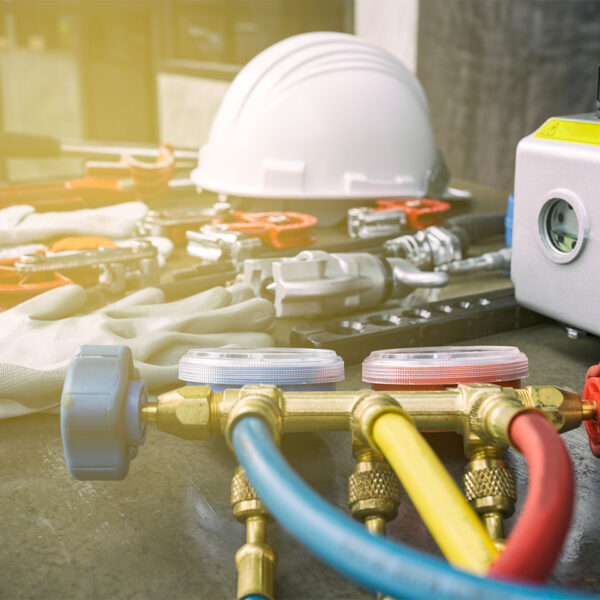 Furnace Replacement
Has your old system taken a nosedive? Is it louder than a freight train? We understand the frustration that is associated with furnace replacement. But as one of the Portland area's leading experts in home comfort, we can replace your furnace so it runs better than ever before.
When you schedule an appointment with one of our home consults, you'll learn how to reduce the size of the furnace and how much a new one can save you!
And Revival isn't just your go-to furnace company. Our heating and cooling maintenance expertise runs deep. We can also assist with…
Furnace Installation
The team at Revival can also flawlessly install a new furnace in your Beaverton or Vancouver area home, too. We make the transition from old unit to new furnace seamless. Plus, our furnace installations are uniquely designed for your specific home and we are one of the only companies who will actually provide detailed plans/drawings prior to the start of our job. With our team you'll always gain the following benefits:
Better energy efficiency
The more efficient your new system is, the less money you'll need to spend each month in heating bills.
Increased comfort throughout your home
Our professional installation ensures you'll have the most energy-efficient system available for your home. Better efficiency simply leads to better airflow throughout your home—so you experience the ultimate in indoor comfort.
Lower energy costs
Simply put—a more efficient system will lower your utility bills.
Quieter operation
You'll be amazed at how much quieter today's units are compared to older models. Prepare to enjoy the silence.
Improved safety
Today's furnace replacements and gas furnace replacements are less dangerous than older models—and our installation process makes it worry-free, too!
If you would like to know how a higher efficiency unit or different fuel source can save you money, we recommend starting with one of our assessments first— it will provide you with the best information possible.
Air Conditioning Replacement & Air Conditioning Installation
Home cooling systems can't work their best if they're not properly fitted to your home. Similar to that wedding gown or tailor-made tux, an air conditioning system requires the perfect fit, too. An improperly sized system can result in an array of problems, including poor comfort, a shortened lifespan of the unit and high energy bills.
With Revival as your energy partner, you'll get an AC replacement that will work to cool your Multnomah County or nearby home for years to come. Even in tight spaces, Revival has slimline units to hide the look and sound of traditional outdoor units. But how do you know it's time to upgrade to a new system? Simple. Check out our list:
Your system is 10 years or older.
You're constantly calling for repairs.
Your system still uses R22 refrigerant. (Call us for more info.)
Your energy bills have skyrocketed.
The temperature throughout your home is not consistent.
It sounds like a jet engine when it runs inside or outside.
We also offer comfort assessments. These assessments identify areas that can reduce the need for your cooling system, save you money and energy and make your home even crisper and cooler in the summer. They will also identify the root cause of humidity issues and uneven temperatures throughout the home, especially from one floor to the next.
We provide air conditioning installation throughout the Washington and Oregon cities:
Vancouver, WA
Portland, OR
Hillsboro, OR
Call for Premier Air Conditioning and Heating Replacement and Installation in Your Washington County, Lake Oswego or Nearby Home Today!
Call Revival for all of your air conditioning and heating replacement and installation issues and heating and cooling repairs in Clark County, Multnomah County, Washington County, Portland, Lake Oswego, Beaverton and many other nearby communities. We guarantee you'll never be more comfortable once you do.
Friendly Reminder: Revival treats your home differently than other HVAC companies by offering three steps to achieve total home comfort. As always, it's your choice to choose 1) a free estimate 2) comfort assessment or 3) an energy audit. It is our professional way of re-imagining comfort so you are always cozy while saving money and energy. Learn more here.