Air Quality Improvements That Boost Indoor Comfort
We Solve Indoor Air Issues Once and for All
According to the Environmental Protection Agency, Americans spend close to 90 percent of their time indoors. Ninety percent! That's quite a statistic! With so much time spent indoors, you owe it to yourself and your family to breathe the cleanest air possible. In today's day and age, it is especially critical to your health that the air in your Vancouver, Portland metro or nearby home be the absolute cleanest.
At Revival, our goal is to deliver exactly that—top-notch indoor air quality. In fact, our mission is to help solve air quality issues permanently. We do this by identifying dust, humidity, oxygen and volatile organic compound levels inside your home. Once we determine where your problems lie, we can develop an action plan to reduce those issues through the use of filtration, ventilation and humidity controls.
We offer our unique air quality services in the following locations: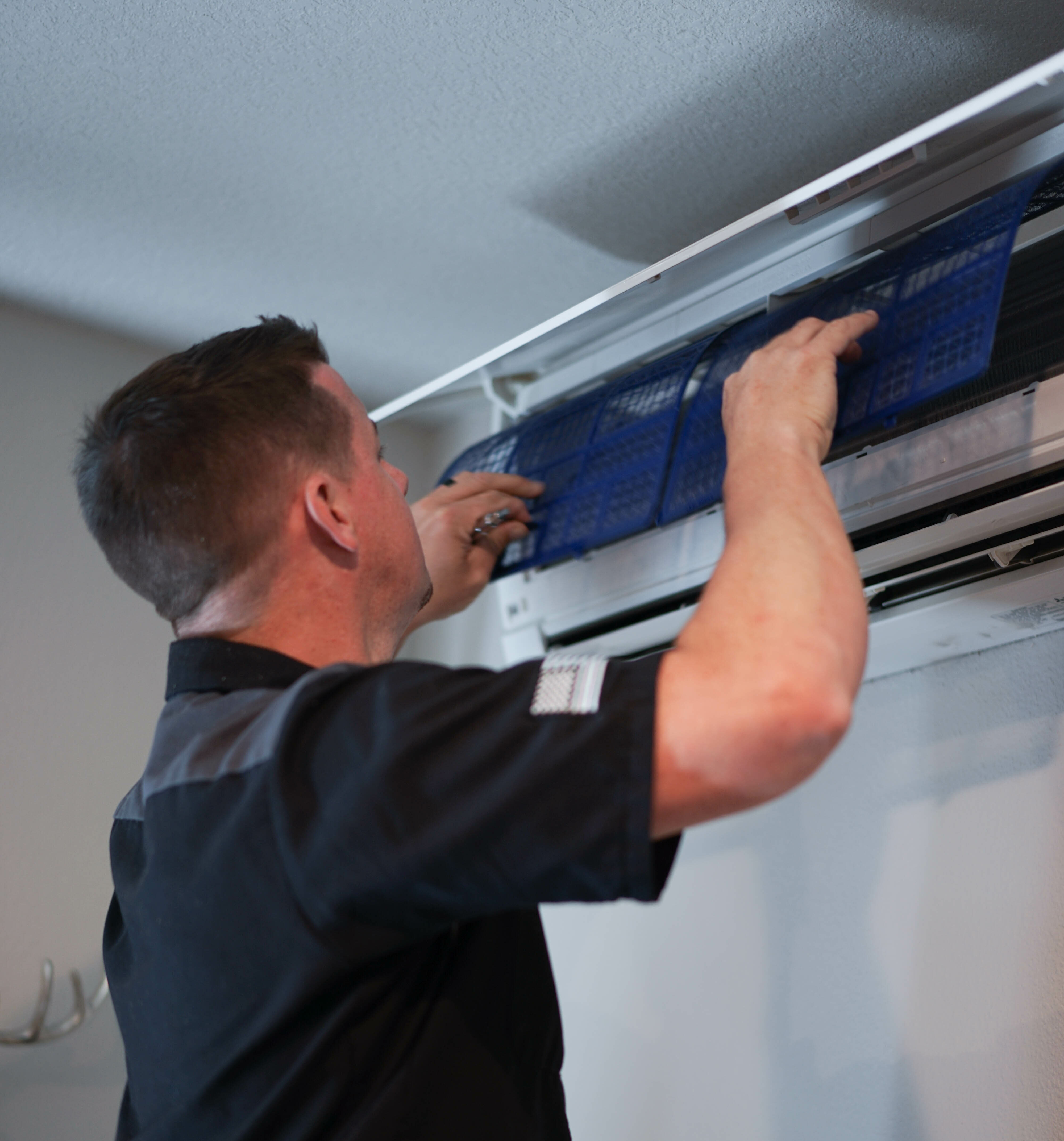 Our Process
Our simple three-step process gives you complete control over your home's health. We will:
Monitor your home's air quality using the latest technology. Using this modern technology, we use your system data to be able to see and quantify your home's IAQ issues. We offer systems like Haven Tzoa, Awair or Airthings.
Source your issues to identify where the problems are originating. We can identify if the issues are air leaks from the attic or crawlspace, duct leakage, wet crawl spaces or even wildfire smoke.
Solve any issues with our recommended solutions that are designed to create a healthy home for your family.
Professional Recommendations That Clear the Air
As professionals in the indoor air industry, we know what works—and what doesn't. If your home requires indoor air upgrades, our team recommends four levels of improvements. These include:
Sealing Air Leaks
Air and duct leakage connects your home to the dustiest places in your home—the crawlspace and attic. These leaks continue to bring in poor air that clog filters and dramatically affect your home's health.
Filtration
To better control the pollutants that make their way into your living space, we recommend installing higher-grade filter systems. We install charcoal filters, deep-pleated filters, high-efficiency particulate air (HEPA)-grade filtration and more.
Ventilation
It is important that your home circulates fresh air. Professional installation of fresh air systems such as fresh air ventilation systems, heat recovery ventilation (HRV) and energy recovery ventilation (ERV) are good choices. These systems use positive pressures to control the air quality that enters your living space.
Humidity Control
Depending on your home's situation, you may require more moisture in your house—or less. We offer both humidification and dehumidification systems depending on your needs. We also offer ventilating dehumidifiers to provide cool, crisp, filtered fresh air in your home.
Complete Air Care Is Within Reach
Cleaner, healthier indoor air is only a phone call away. Give our pros a call today. We can have you breathing fresher air in no time at all!
Wildfire Smoke Can Be Kept at Bay
We can also provide wildfire smoke plans for Pacific Northwest homes. Our plans keep out the smoke and use fresh air ventilation systems to positively pressurize your home with fresh air. This boosts your home's indoor health index so you remain safe and healthy.