Dynamic Ductwork Upgrades in Portland & Beyond
Replacing, Repairing & More
For homeowners with central heating and cooling systems, ductwork is essentially the heart and soul of your home's comfort. It's true! This core network of air traffic control is what allows air to travel through the ducts and circulate inside your entire home. Unfortunately, since ductwork is out of sight, it tends to be out of mind. Don't fall into this trap! If you don't keep tabs on your ductwork, you could end up with all kinds of problems, including leaks, gaps, cracks and extremely filthy ducts and indoor air.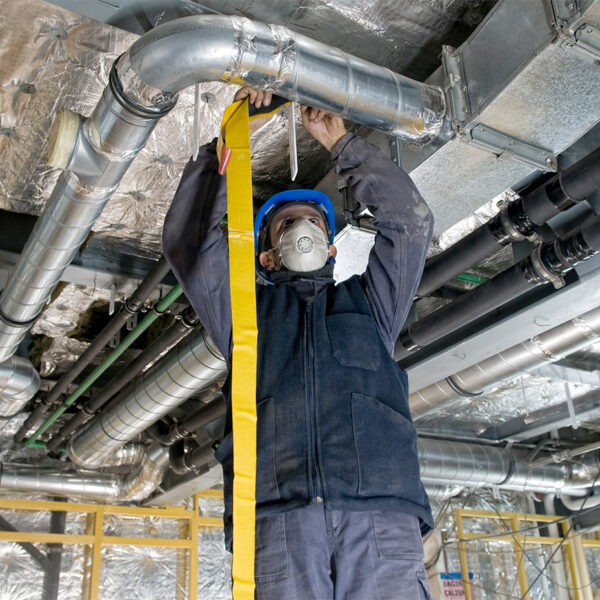 Let Us Keep Those Ducts in a Row
There are a number of ways to keep your home's ductwork in pristine working condition—and we can help with all of them! Whether you need repairs, insulation, sealing or duct replacement, the team at Revival will provide you with a reliable, affordable solution.
Of course, our specialty when it comes to upgrading your ductwork is fitting your home with the right-sized system installation. Many homeowners are unaware that an improperly sized system can cause all kinds of problems. Since the ductwork is responsible for circulating your home's air, ducts that are too narrow or too big will cause your heating and cooling to be super inefficient. It's like throwing money out the window! At Revival, we take your whole home into consideration. Installing a new system is the best time to make sure things are fitted to the size of the HVAC system and the installation is up to today's code to ensure the best performance.
When your home is equipped with a properly sized system, you will experience:
Greater comfort throughout your home
A more efficient energy system
Lower utility bills
Healthier air
A longer lifespan for your HVAC system
Quieter HVAC system
Time to Upgrade Your Ductwork?
Don't hesitate to call on Revival when you need ductwork improvements in your Clark County home. Our professionals are only a phone call away!