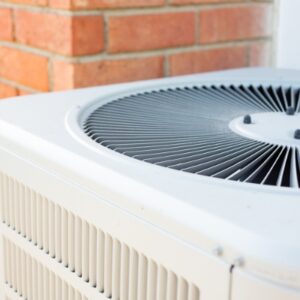 Ensuring the optimal performance of your cooling system requires regular air conditioning maintenance in Hillsboro, OR. This crucial step helps your AC unit operate at its best, ensuring your comfort even during the hottest temperatures.
Our HVAC technicians at Revival Heating & Cooling understands the stress of an underperforming AC. Let us alleviate your stress while you enjoy the benefits that come with an AC tune-up.
Benefits of Air Conditioning Maintenance
One of the primary benefits of AC maintenance is the boost in energy efficiency it provides. Over time, dust and debris accumulate within the system's components, causing it to work harder to achieve the desired temperature.
This strain leads to increased energy consumption, reflected in higher utility bills. Through routine maintenance, technicians clean and inspect the various parts of the AC system, optimizing its efficiency and ensuring that it operates at its peak performance.
Neglecting routine AC maintenance can lead to costly repairs and even premature replacement of the entire system. By addressing minor issues during regular maintenance visits, you prevent them from developing into major, expensive problems. Think of maintenance as a proactive investment that safeguards you from hefty repair bills down the road.
Just like any other mechanical system, your AC unit has a finite lifespan. However, proper care and maintenance can significantly extend its longevity. Lubricating moving parts, cleaning filters, and checking refrigerant levels are all part of the maintenance process that helps keep your AC unit running smoothly for years to come.
Beyond temperature regulation, your AC system plays a significant role in maintaining indoor air quality. Dust, pollen, mold, and other airborne particles can accumulate within the system and circulate throughout your home if not properly cleaned.
Regular AC tune-ups involve cleaning and replacing filters, improving the unit's efficiency and ensuring that the air you and your family breathe is clean and healthy.
Other benefits of regular air conditioning maintenance in Hillsboro include:

Decreased carbon footprint
Lower utility bills
Quieter operation
Improved sleep quality
AC Tune-Up Services in Hillsboro OR
At Revival Heating & Cooling, we offer more than just AC tune-up services. We create customized solutions that guarantee your home remains a haven of comfort all year round. What sets us apart is our commitment to excellence at every step. We're not just another HVAC contractor. We're your trusted partners in ensuring your home's comfort is a top priority.
Our preventative maintenance service goes beyond routine check-ups. It's a proactive measure to prevent issues before they arise. Our two decades of experience, combined with the positive feedback from our customers, serve as a testament to the exceptional service we consistently deliver. We can also repair your AC system, install brand new AC unit and even set you up with furnace maintenance solutions.
Contact Revival Heating & Cooling today for air conditioning maintenance in Hillsboro OR and experience the difference that sets us apart.