Professional Air Conditioning Installation in Clark County & Nearby
Our Team Has the Coolest Central AC Systems!
While residents in the Portland and Vancouver areas don't have scorching summers like our friends in the southern states, we still need a reliable cooling system to keep us comfortable during our 80-degree summer days. After all, we love our outdoor activities as much as anybody. In Washington County and nearby areas, you'll always find residents hiking, biking, trail running, fishing, rock climbing and all those other great nature activities! And one thing is for sure: When we return home after working up a good sweat, we want to chill out!
Fortunately, the air conditioning installation experts at Revival are always around to help. We offer a wide range of air conditioning services in Multnomah, Washington and Clark counties. These include:
Air conditioning installation
Air conditioning replacement
Air conditioning maintenance
Air conditioning repair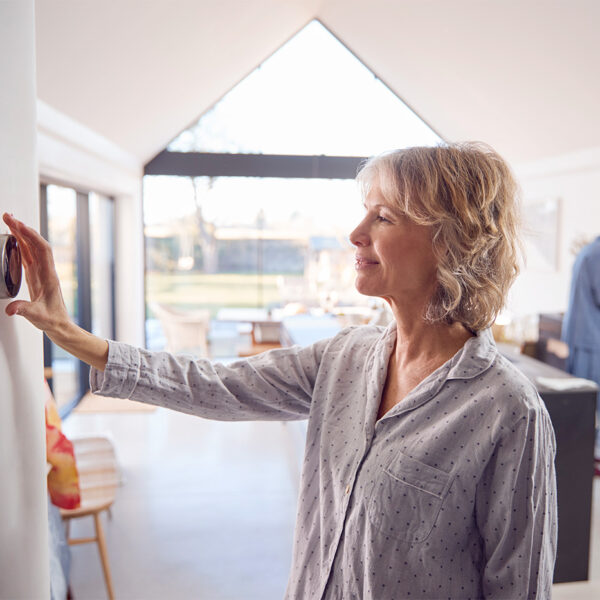 Revival Fits Your Home With the Right-Sized System
We can't emphasize this enough: The thing that makes Revival different from other HVAC companies is that we focus on your home's overall energy efficiency before fitting your home with a new system. In fact, we offer free cooling load analyses to make sure you get the perfect size AC system—ensuring your unit's long life and effectiveness. We also use digital refrigeration analyses to maximize delivery of cool, dry air, which increases your Lake Oswego home's indoor health.
So, when your family needs a new cooling system, you can breathe easy knowing we've covered all of the details first—so you always get the right-sized air conditioning installation in your Beaverton home.
Our team of heating and cooling experts is always professional, too. When we arrive at your doorstep, you're guaranteed an employee who is:
Highly skilled and knowledgeable
Trained weekly
NATE-certified
Friendly and tidy
Customer-oriented
Provided full heath care benefits
Do You Need AC Replacement? Answer These Questions
If you're new to homeownership and find yourself experiencing cooling issues, you may be questioning whether you need a new air conditioning installation. This is perfectly normal. New homeowners often have questions when it comes to their HVAC systems! Here's a little cheat sheet that might help you determine if you need to replace your system:
Your system is over 10 years old.
Your system still uses R22 refrigerant (call us for more info).
Your energy bills are more expensive than normal.
You need to call for constant repairs.
You notice hot and cold spots throughout your home.
You often hear strange sounds.
Your home feels stuffy or muggy.
If you've noticed two or more of these signs, call us. We'll be more than happy to walk you through the process of air conditioning installation and explain how our overall approached to whole-home energy efficiency can benefit you.
As always, we also offer installation, replacement and repairs for:
Call Revival today at 360.836.5366 (Vancouver) or 503.893.8243 (Portland) for all of your central air installation and replacement needs. We serve the following areas: Clark County, Washington County, Multnomah County, Vancouver, Portland, Lake Oswego and Beaverton.