Prepare for the Cooler Weather & Stay Cool in the Last Days of Summer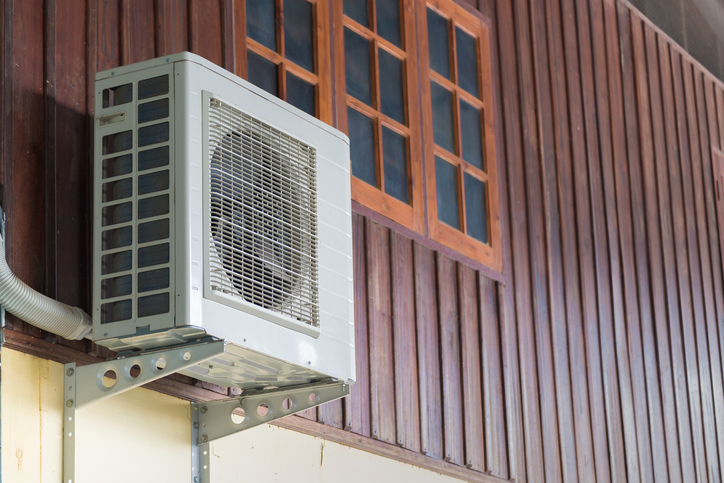 Summer is winding down and with the change of seasons, in may be time to consider a change in how your keep your Pacific Northwest home comfortable. Your home's central air was likely working overtime this summer, yet still there were rooms that never felt as cool as you'd like. The impending cooler weather may mean that those same rooms aren't quite as warm either! If your traditional HVAC system isn't doing the job, it's time to consider mini-split heat pumps for energy efficient heating and cooling in your Portland, OR or Vancouver, WA area home.
How Ductless Mini-Split Heat Pumps Work
A ductless heat pump is a highly efficient, dual-purpose system that provides both heating and cooling. Using similar technology as a refrigerator, mini-split heat pumps remove heat from your home during the summer and use a reverse process to pump heat inside during the winter. They're called "ductless" because they don't need the bulky and inefficient  ductwork that traditional HVAC systems use to deliver warm and cool air in your home. Instead, the exterior heat pump unit is connected to a indoor air handler using small-diameter conduit piping. The inside air unit is mounted high on the wall and is remote controlled.
What Makes a Mini-split a Great Option?
Mini-split heat pumps are very energy efficient, providing just the right amount of heat or cool. Their advanced thermostatic controls and variable speed technology deliver exactly the amount of cool or warm air needed. They combine a number of great features for home comfort:
Set it and Forget it
Mini-split heat pumps keep indoor temperatures more consistent, because they provide both heat and cool air. Homeowners love the ability to select an ideal temperature and allow the heat pump to do the rest. With the variable weather the Pacific Northwest often experiences in a single day, you'll rest easy knowing that your mini-split is automatically improving your home comfort.
Zoned Controls for Customized Temperatures
Multiple mini-split heat pumps can be used provide homeowners with customized temperature settings for different zones and rooms of a house. Each air handler unit can be customized to turn off and on at specific times, maintain a reduced air flow for unoccupied rooms, and provide cool air in one room while heating another.  Mini-split heat pumps save money by cooling and heating only where you need it.
Eliminate Energy Loss Through Leaky Ductwork
One of the big causes of energy loss in homes is air leakage through leaky ductwork. These cumbersome ducts are often difficult to access and seal properly. Leaky ductwork can also aggravate respiratory problems by circulating dust and pollutants throughout the house. Ductless mini-splits use small 2-inch piping and tubes to deliver air to the inside air handlers. Plus, with mini-splits you get the added bonus of easy-access to air filters which rinse off easily and pop right back in to keep your home fresh.
Save Energy and Dollars!
Mini-split heat pumps are super energy efficient solutions to provide both heat and cooling to your Portland, OR or Vancouver, WA home. Replacing or supplementing an older, less efficient HVAC system can reduce wear and tear and provide a cleaner, more effective home comfort solution. The mini-split heat pump experts at Revival can review your heating and cooling needs and recommend a mini-split configuration & installation that will cut costs, save energy and keep your family cozy and comfortable all summer and winter long!
Still have questions about how a mini-split heat pump can keep your home comfortable year round, and reduce your heating & cooling costs? Check out our ductless heat pump FAQ. Contact us today to set up your mini-split heat pump appointment!