The Top Advantages of Embracing a Wi-Fi Thermostat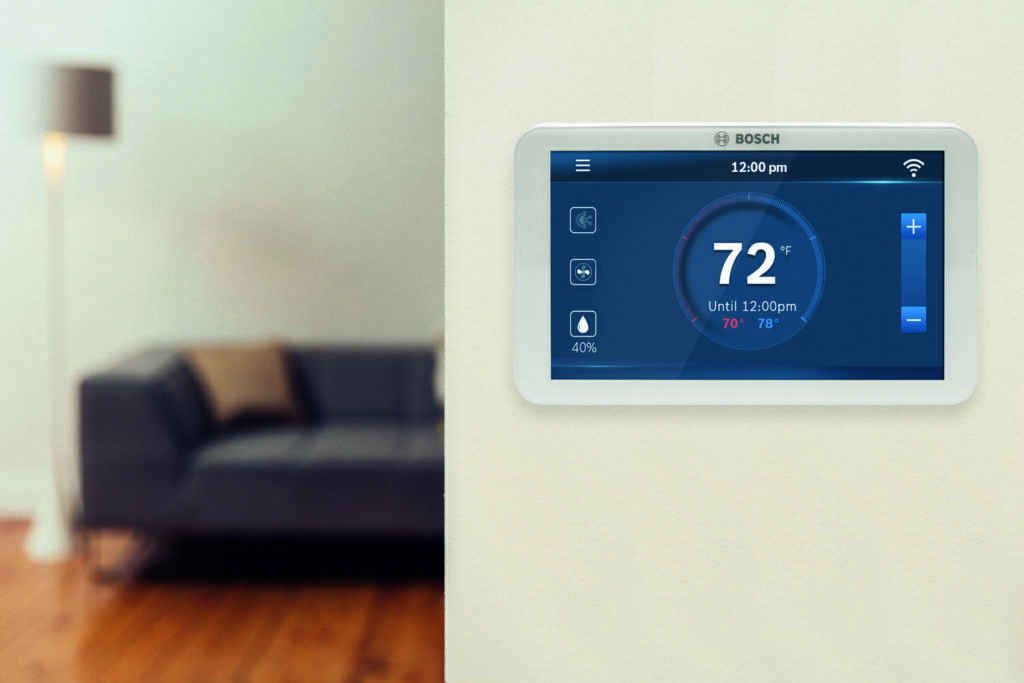 Technology serves us best when it simplifies tasks, enhances our overall comfort, and saves us money. These are just a few of the advantages today's homeowners are finding after they install a Wi-Fi thermostat. As leading HVAC technicians serving the Portland, Oregon and Vancouver, Washington areas, we love seeing how these advanced pieces of technology are improving the life span and efficiency of our customers' HVAC systems. It's time to take a closer look at the benefits of embracing this cutting-edge technology.
Convenient Remote Access
The foremost advantage of a Wi-Fi thermostat is the ability to control your HVAC system remotely. All you need is an internet connection, and you can alter the temperature in your home, no matter where you are. You can also turn the fans on or off. This feature is particularly useful in the unpredictable weather conditions of Portland and Vancouver, where you can adapt to sudden temperature fluctuations and ensure your home is comfortable upon your return.
Become Aware of Maintenance Problems
On a day-to-day basis, most people aren't going to notice small fluctuations in their HVAC system. Unfortunately, these are often the only warning signs of a problem. By the time homeowners notice the issue, the system needs a major HVAC repair or replacement. 
Wi-Fi thermostats collect data and watch for signs of issues. The app can make homeowners aware when their system is showing signs that it requires maintenance. It can also alert homeowners when it's time to change the air filter. The ease of accessing this data when in a remote location makes it possible for homeowners to see if there's an issue, contact a trusted HVAC technician, and schedule an HVAC maintenance appointment right away. 
In the long run, proper maintenance at the right times can extend the life span of an HVAC system. This is a powerful way for homeowners to save money on repairs and replacements.
Weather and Temperature Alerts
A Wi-Fi thermostat is controlled via an app. This app can be set to provide homeowners with different kinds of alerts, like the maintenance issues mentioned above. It can also be set to offer alerts for major changes in the weather or in the temperature at home.
For example, a Wi-Fi thermostat app may alert a homeowner when a major weather change is expected. If Portland is about to be hit with a major heatwave, homeowners can adjust their Wi-Fi thermostat settings before it really starts to heat up, making it easier for their air conditioner to adjust to the new conditions.
Scheduling for Optimal Comfort
Wi-Fi thermostats enable homeowners to create customized schedules based on their unique preferences. With the ability to program different temperature settings throughout the day, homeowners can optimize their HVAC system's operation to match their lifestyle. For example, homeowners can set the thermostat to lower the temperature during the night or when they're away. They can then schedule it to adjust to a comfortable level just before they wake up or arrive home. This ensures the home is always at an ideal temperature, maximizing comfort.
Energy Efficiency and Cost Savings
In an environmentally conscious region like the Pacific Northwest, reducing energy consumption and lowering utility bills are top priorities for homeowners. Wi-Fi thermostats offer a valuable solution by providing advanced energy-saving features.
This is different depending on the thermostat chosen. Some smart thermostats can monitor a home's usage patterns and adjust the temperature automatically based on occupancy. Other Wi-Fi thermostats will offer data. The homeowner can then make adjustments or set schedules based on the thermostat's recommendations. In either scenario, these thermostats collect data and make it possible for homeowners to better optimize their HVAC system's performance. This results in reduced energy waste and significant cost savings over time.
One of the most important parts to understand about this is that a Wi-Fi thermostat can help you reduce your energy usage without sacrificing comfort. As your thermostat learns more about your usage patterns and occupancy, it will make suggestions for ways that you can cut down on usage while still keeping your home at a comfortable temperature when you're there.
Turning your thermostat on and off or making huge temperature adjustments multiple times a day will actually result in more energy use. This is because your HVAC system has to work hard to adjust to major fluctuations. The Wi-Fi thermostat's suggestions will be for ways to keep your home comfortable while you're there, cut down on energy usage while you're not, and do it with subtle adjustments that don't overtax your system.
Honest Households
Many families argue over the temperature settings. Sometimes, kids decide to change the thermostat when they get home from school without talking to their parents about it. Sometimes, they do this and then lie about it. This can make it difficult to judge your utility bills. It can also cause a lot of distrust and disharmony in the home environment.
A Wi-Fi thermostat will have will keep data showing when the temperature settings were changed and how. When everyone in the household knows that this is the case, everyone is forced to have honest discussions about the use of the thermostat.
Manage Multiple Properties
A Wi-Fi thermostat allows people to manage multiple thermostats at multiple locations, all from one remote location. This is a particularly great feature for someone who owns or manages multiple properties. From one app, the property manager is able to collect data, adjust settings, and always be aware of what's happening with multiple HVAC systems.
Integration With Existing Smart Home Systems
Homeowners with other smart home devices, like Amazon Alexa, Google Assistant, and Apple HomeKit, can seamlessly integrate their existing smart home systems with many of the best Wi-Fi thermostats available today. This integration allows homeowners to easily control their HVAC system through voice commands. It also allows them to use the smart home platform to create automated routines. For example, you can set your thermostat to adjust the temperature when you arm your home security system, enhancing the overall convenience and efficiency of your smart home ecosystem.
Rely on the Best
A Wi-Fi thermostat can help you gain control over your indoor climate. With the ability to manage your HVAC system remotely, create customized schedules, and optimize energy usage, these devices provide unmatched convenience, comfort, and cost savings. By embracing this advanced technology, you take a step toward a greener future while enjoying the perfect indoor environment year-round.
Our highly skilled technicians at Revival Heating & Cooling can help you decide on the right solution for your needs. We offer top-tier air quality services, including comfort assessments and energy audits. These services will provide you with an in-depth look at what's happening with your home's air system and where you can improve. After energy audits, we've helped homeowners with services like HVAC maintenance, repairs, and installs.
We've also gone a step further to save homeowners money on their energy bills with simple solutions like air sealing, ductwork, and insulation. We can also help you improve your home's energy efficiency with window solutions. We do this with services like installing high-quality weather stripping, replacing the windows, or replacing the window treatments.
Additionally, we provide services for the maintenance, repair, or installation of furnaces, central ACs, heat pumps, and ductless heat pumps. It's time to transform your home heating and cooling experience. Contact Revival Heating & Cooling today to learn more.