Heating with Ductless Heat Pumps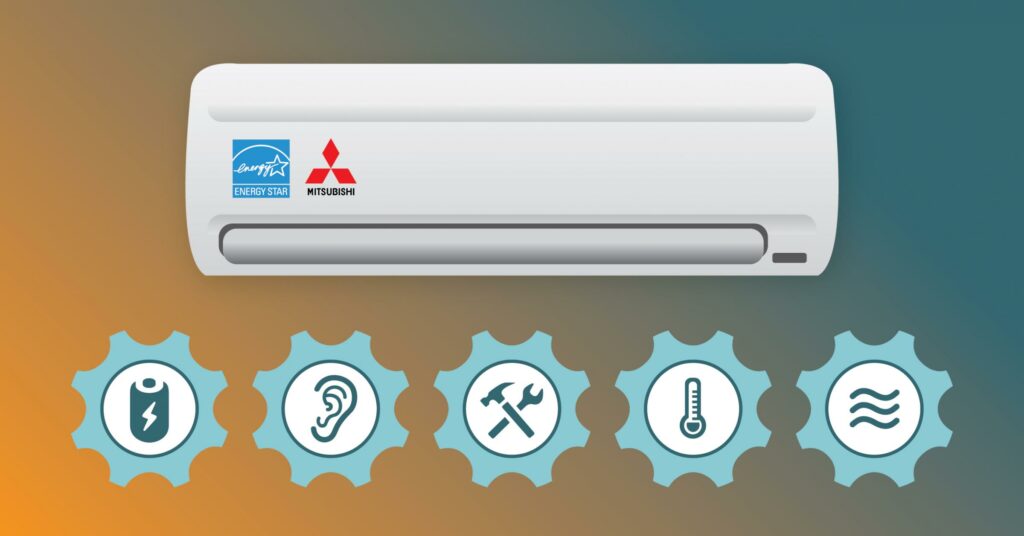 (View as a downloadable PDF version)
HOW IT WORKS
An outdoor heat exchanger pulls ambient heat
from the air outside (even when temps are sub-freezing),
And sends it indoors, through a ductless refrigerant line.
IMPRESSIVE ENERGY SAVINGS
Did you know that ductless
systems can both heat & cool your home?
Heat pumps are as much as
40% more efficient than
standard electric furnaces and
baseboard heaters.
The ductwork of a central heating system
Cal account for a 30% loss in energy.
Since heat pumps are ductless,
this isn't a problem.
SILENT COMFORT
Quiet and compact, ductless heat
pumps will quietly provide heat to
individual rooms, each of which is
controlled by its own thermostat.
STRAIGHTFORWARD INSTALLATION
Because there are no ducts to retrofit,
installation from the pros at Revival
Is fast and simple.
IDEAL FOR LOW TEMPERATURES
Heat pumps are designed to
provide efficient and consistent
Warmth, even in extreme cold-climate
conditions as low as -13° F.
IMPROVED INDOOR AIR QUALITY
Select heat pump models are equipped
with advanced multi-stage filtration,
a platinum deodorizing filter and
washable filters that are capable of
improving indoor air quality.
Ductless heat pumps are an energy efficient, effective solution for supplementing your current heating system — making it possible for you to enjoy efficient room-to-room heating and cooling in your Portland or Vancouver home!