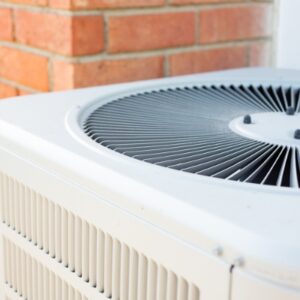 You can rely on Revival Heating and Cooling when you need air conditioning maintenance in Beaverton, OR. Air conditioners require maintenance to keep them operating smoothly and efficiently. The Department of Energy warns neglecting maintenance can degrade the lifespan of air conditioners and increase electricity costs. Our expert technicians will perform an AC tune-up to inspect every component of your system and help keep it operating at its prime.
AC Maintenance Beaverton OR
Air conditioners have multiple parts that require maintenance, including the coils, fins, filters, and moving parts. We do much more than cleaning during an AC tune-up, though cleaning your system is integral to keeping it working efficiently.
Here are reasons why air conditioning maintenance is critical.

Improves indoor air quality
Extends the lifespan of the AC unit
Decreases energy costs during operation
Helps prevent expensive repairs
Increases the cooling ability of the AC
Our team will inspect every component of your air conditioner. An AC tune-up involves tightening all electrical connections, lubricating moving parts, checking refrigerant levels, and reporting signs of wear and tear to you.
When you neglect your AC system, it will lose cooling ability and efficiency. The AC is more likely to break down frequently, and premature failure of the system is possible. A neglected air conditioner can also contribute to poor indoor air quality.
We recommend having your air conditioner serviced twice a year, usually before turning it on for the first time in the summer and winter. Further, some manufacturers require professional maintenance to keep the warranty in good standing.
Expert AC Tune-Up Services
We are a top-tier HVAC contractor providing services to customers in Beaverton and surrounding areas for over 20 years. We provide maintenance services for all makes and models of air conditioners and regularly offer coupon specials on our website.
Our highly trained technicians are the best in the business and work to keep your home cool and comfortable. We stand behind our work 100% and will set up a maintenance program according to your needs and schedule. For your convenience, you can even schedule online.
HVAC maintenance is critical for keeping your AC operating safely. We will examine the components and replace any that have become worn. This can prevent problems before they happen. Keeping your air conditioner filters clean and seeking air conditioning maintenance can reduce your cooling costs by 5% to 15%.
When you need air conditioning maintenance in Beaverton, call Revival Heating and Cooling to schedule an appointment immediately.