Rid Your Home of That Cold Room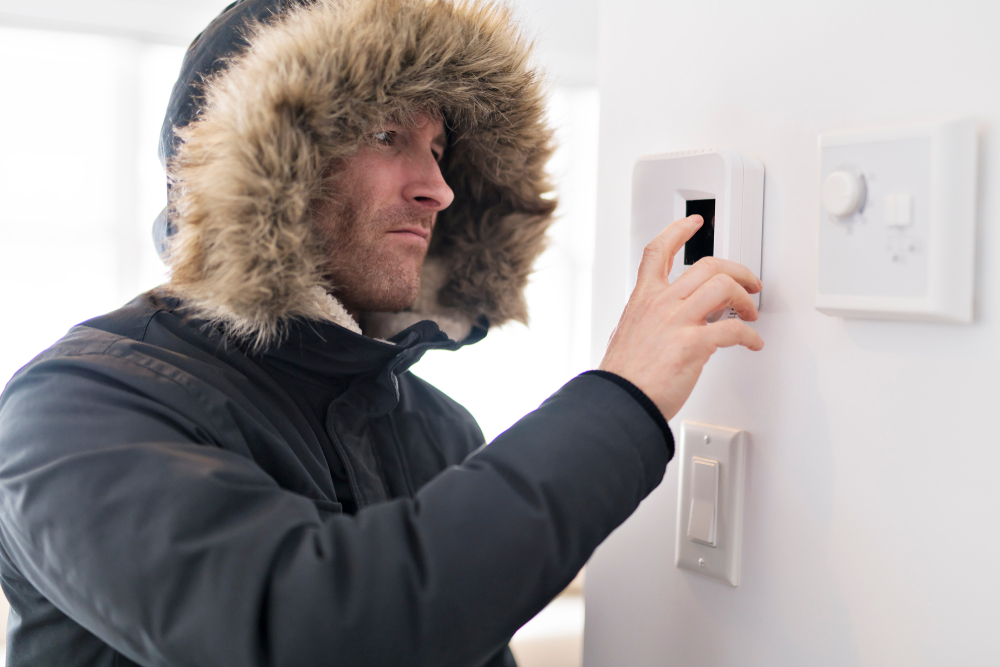 Many homeowners tell us about the inconsistent temperatures they face in their homes, with one room often feeling much colder than the others during the winter. Though a cold room can be traced to a number of factors, getting to the root of the issue is simple when you work with the right home comfort expert to diagnose your home. As home comfort and efficiency experts here in the Portland, Oregon, and Vancouver, Washington, area, we're here to help you get to the bottom of that cold room in your home.
Find the Root Cause with a Home Energy Audit
Did you know that your home could be losing as much as 60% of the energy used to heat it due to poor insulation, duct leaks, or incorrectly sized heating equipment?
A home energy audit can determine what exactly is behind the cold room in your home and lead you to solutions that will make your entire home more comfortable. Air leakage testing, in particular, will locate holes and cracks in your home's structure that may be allowing warm air to escape during the winter. An energy audit is really the first step towards greater all-around home comfort, so it's best to schedule one as soon as you notice one room in your home is particularly cold.
Boost Efficiency with Home Performance Upgrades
After an energy audit is done on your home, a home comfort specialist will outline what you can do to improve comfort. They will likely recommend home performance upgrades such as air sealing and insulation to address the inefficiencies in your cold room. Following through with these recommendations will not only improve comfort in that one cold room in your home but also boost overall home comfort and efficiency.
Customize Your Home Comfort with a Ductless Heat Pump
Home performance upgrades will definitely address those inefficiencies revealed by a home energy audit, but if you really want to customize comfort in your home, we recommend installing a ductless heat pump (ductless mini-split as they are also known)  in your home. A ductless heat pump offers zoned home comfort, allowing you to heat and cool only those areas in your home that you wish to at a particular time. So if you have a room in your home that is notoriously cold in your home during the winter, you can heat only that room rather than cranking up your whole-home HVAC system. Ductless heat pumps, also called ductless mini-splits, eliminate the need for ductwork, making them a great solution for house additions and for rooms where ductwork isn't feasible.
Ready to get rid of that one cold room once and for all?

Contact us

to schedule an energy audit today!