Keep Your Home Warm This Winter with a Ductless Heat Pump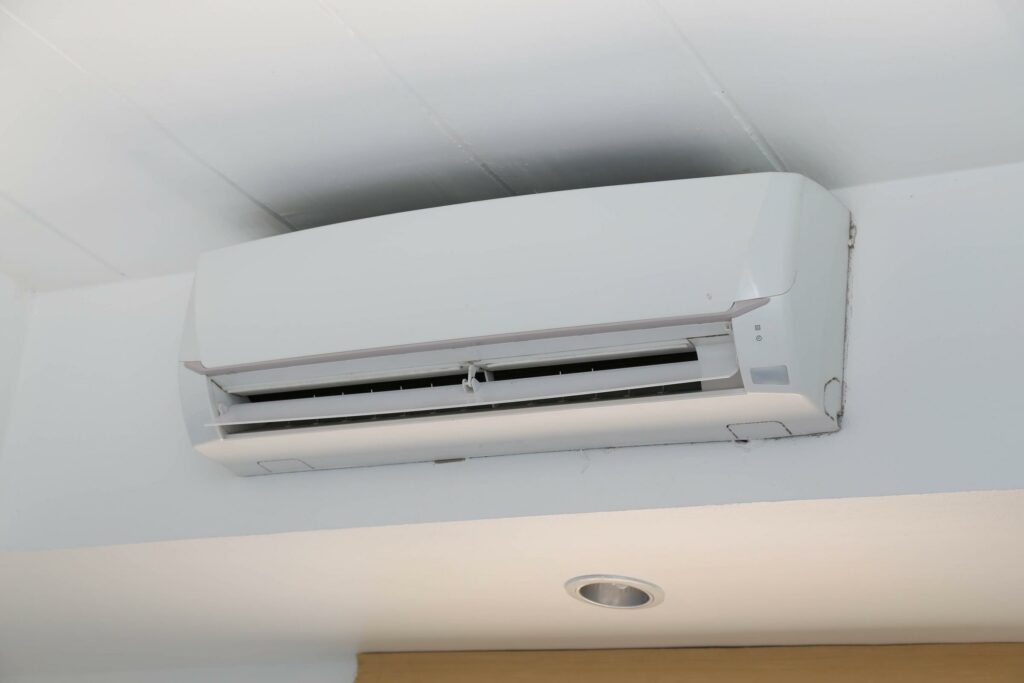 Here's a story that will sound familiar to many homeowners here in the Portland and Vancouver areas: Winter arrives, and you turn up your heating system to keep your home warm and comfortable. Your furnace seems to be working just fine — that is, until you get your first heating bill in the mail. Your heating costs are astronomically high. There's got to be a more efficient way to heat your home.
When you make the switch to a ductless heat pump, high energy bills will become a thing of the past. This is because ductless heat pumps are extremely energy efficient. The benefits of going ductless aren't confined to winter, either; you can also use a ductless heat pump to stay cool in the summer!
What Is a Ductless Heat Pump?
This is one of our most frequently asked questions. A ductless heat pump, also known as a ductless mini-split, is an energy efficient way to both heat and cool a specific area or room your home. You may use a ductless heat pump to complement your existing heating system, or you may install multiple heat pumps to heat and cool your entire home. A ductless heat pump works much like a refrigerator does to remove heat from your home in the summer and then uses a similar, reverse process to bring heat into your home during the winter. Because ductless heat pumps eliminate the need for ductwork, there is no need to worry about dirty or leaky ductwork undermining your home's health and efficiency.
The Benefits of Going Ductless
Making the switch to a ductless heat pump can significantly boost your home's energy efficiency, all while giving you more customized home comfort. You'll notice the difference in your home immediately. Some of the key benefits of going ductless include:
Significantly reduced home energy consumption

Lower heating and cooling costs

Climate control only where you need it

Cleaner indoor air

One simple solution for both heating and cooling
Choosing the Right Heat Pump
Not sure which heat pump is right for your home? We install Mitsubishi and Daikin heat pumps because we have found that they are extremely reliable and deliver proven results. If you only need to control temperatures in one area of your home, we recommend going with a single-port unit. If you want to "zone" your home and control temperatures throughout with multiple units, we recommend going with a multiport system. The right ductless contractor can help you understand the best options for your home and create a customized solution that meets your unique needs.
Go Ductless with Revival Energy
Revival Energy Group is the Pacific Northwest's ductless heat pump expert. Whether you want to learn more about the benefits of going ductless, or you are ready to replace your current heating system with a ductless system, we have the answers you are looking for. We'll design a tailored solution for your home and can provide continued maintenance to help you get the most from your new ductless system.
Want a warm home for true winter comfort? Contact us to schedule a ductless heat pump consultation!