Ductless Heat Pumps: Efficient Heating & Cooling for Your Home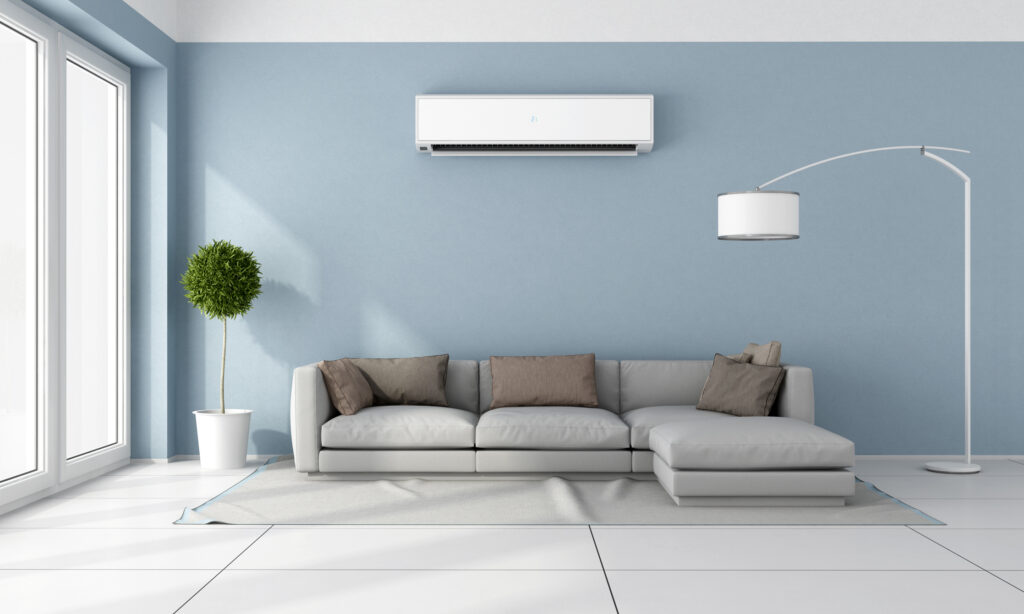 As the Northwest's ductless heat pump experts, we get a lot of questions from homeowners about the benefits of switching from conventional heating and cooling to a ductless heat pump. We're here to share with you what you should know about ductless heat pumps — and why going ductless could be a smart solution for your home.
What Are Ductless Heat Pumps?
Ductless heat pumps, also called ductless mini-splits, are dual-purpose units that offer both heating and cooling within a home. Rather than connecting to ductwork, they are installed in a particular room or area to control temperatures within that particular space. You may choose to install one ductless heat pump zone head in a room that is particularly difficult to heat and cool, or you may install multiple heat pumps zone heads for a whole-home heating and cooling solution. All interior zones are typically controlled by a outside unit.
Versatile & Energy Efficient Home Comfort
Because ductless heat pumps are capable of both heating and cooling a space, they can keep your home comfortable no matter the temperature outside. Many homeowners choose to install a heat pump to complement their existing heating and AC systems; however, you could rely on a whole-home ductless heat pump system for all of your HVAC needs throughout the year. Ductless heat pumps are versatile because you can install them anywhere — even in areas where there is no ductwork. You install them in rooms and areas that need fast and targeted heating and cooling, and you can control each unit individually for customized home comfort throughout the home.
Unlike conventional furnaces and boilers which work by generating heat, heat pumps work by transferring heat. During the winter, they draw low temperature heat from outside, compress it, and supply it indoors at a comfortable temperature. During the summer, they move heat outside to keep indoor areas cool. This technology allows ductless heat pumps to be extremely energy efficient. After a ductless heat pump installation, you could see your energy bills drop by up to 50%.
Top Quality Heat Pump Installation by Revival Energy
At Revival Energy Group, we help Vancouver and Portland area homeowners optimize their home comfort while saving on their energy bills with top quality heat pump installation. We work with the most reliable and proven systems from Mitsubishi and Daikin because we believe that the quality of equipment is as important as the quality of the installation.
Ready to start heating and cooling your home more efficiently? Contact us to schedule a ductless consultation!