Designer Tips to Make Your Mini-Split Fit In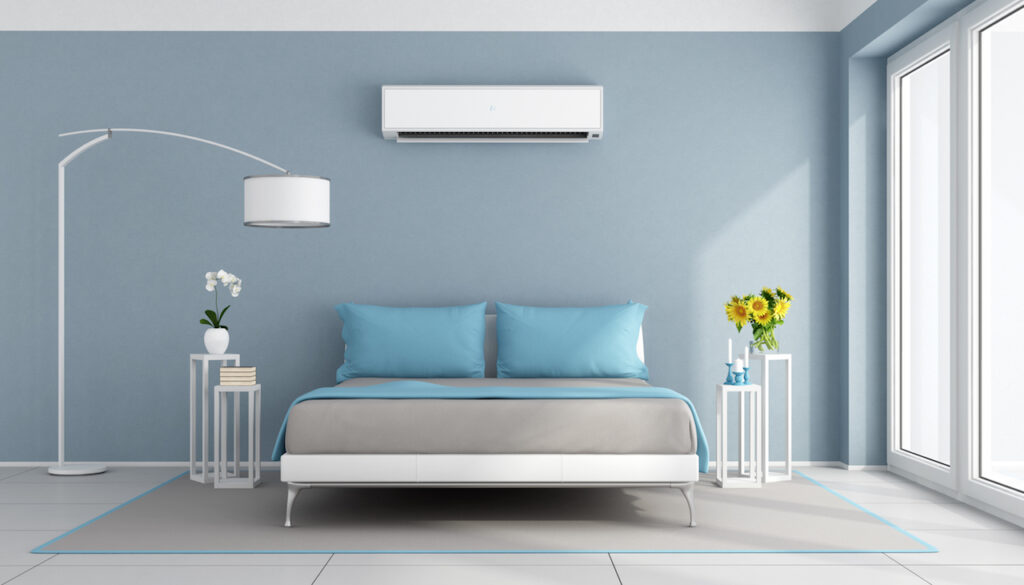 Ductless mini-splits, also known as ductless heat pumps, are becoming more and more popular for heating and cooling homes here in the Portland and Vancouver region. These dual-purpose systems are energy efficient, improve indoor air quality, and eliminate the need for ductwork. If you've never considered going ductless in your home, now is a great time to do so.
Some homeowners are thrilled to hear about the many benefits that mini-splits can offer but are concerned about how a mini-split air handling unit might look when installed in their home. Fortunately, there is a design solution out there for everyone. In addition, mini-splits are known for their quiet operation, meaning they will rarely draw attention when heating and cooling your home.
A Design Solution for Every Home
In order for your mini-split unit to work efficiently, it must be installed high in your room and remain unobstructed. Even still, there are a number of home decoration solutions that allow you to minimize the appearance of a mini-split in your home. Here are just a few ideas.
Coordinate with paint
One simple option is to coordinate the color of your wall with the color of your mini-split air handling unit. You might choose to install your unit on a wall that is already a matching color or paint the wall to match your new mini-split. Just note that it's not the best idea to paint the mini-split unit itself; instead, work with your mini-split contractor to find a model that comes in a color you like.
Recess your unit
If you are able to make a few architectural adjustments in your home, you might try recessing your mini-split into a wall or false beam. Doing so will minimize how far your unit juts out from the wall.
Integrate into built-in furniture
In a living room where you might have a built-in entertainment unit, you could install your mini-split in a designated space within the built-in. You might even install a wooden lattice in front of the space where your mini-split is — as long as it still allows air to pass freely through.
Disguise with wall shelving
Alternatively, you might disguise your mini-split unit with other wall decorations like wall shelving. You could install shelving around your unit and then shelving below to make your unit blend in with surrounding decor.
Revival: Your Portland & Vancouver Mini-Split Heat Pump Experts
If you are considering a mini-split system for your home in Washington or Oregon, you can trust the experts at Revival Energy Group. We help homeowners here in the Pacific Northwest understand the unique needs of their homes and create tailored solutions to maximize home performance, comfort, and energy efficiency.
Ready to save money by going ductless? Call Vancouver: 360-558-3417 Portland, OR: 503-451-6559 or contact us to learn more!