Central Air vs. Heat Pumps: Which Is Healthier?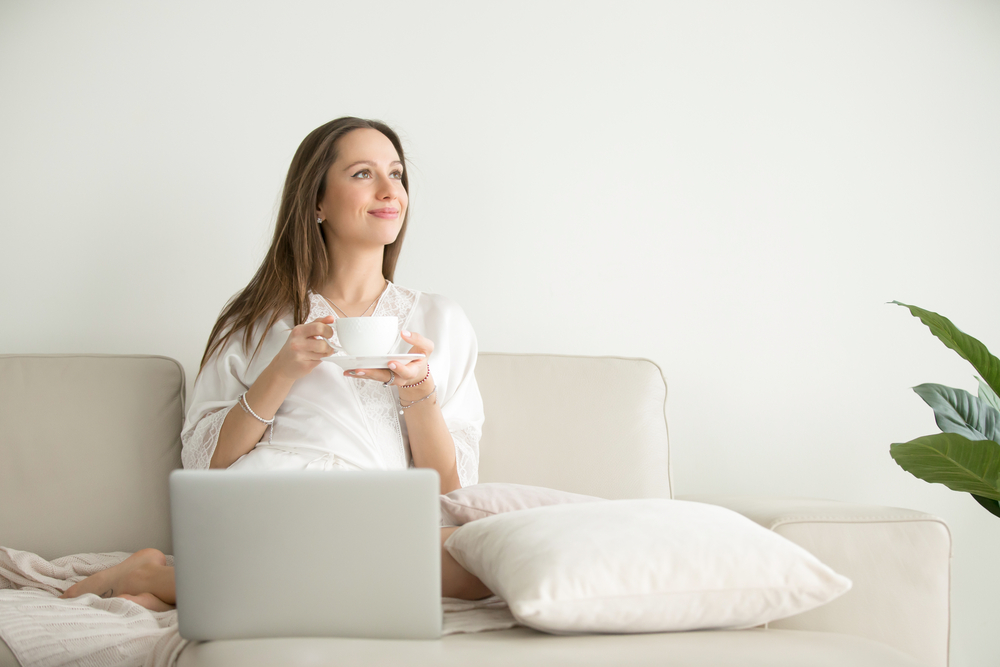 If it's been a while since you updated the heating and cooling equipment in your Portland or Vancouver home, you may be surprised to learn there are more options nowadays than the previous standard of central air systems. Heat pumps have risen in popularity in recent years as a versatile home heating and cooling solution that can be utilized to supplement an existing home comfort system — or as a whole home heating and cooling replacement.
But which cooling option is going to keep the air you breathe at home cleaner and safer here in the Pacific Northwest climate? Let's take a look at how each of these home comfort systems differs and how each can affect your indoor air quality.
Heat Pumps Explained
Heat pumps are known by many names, like ductless mini splits or mini split heat pumps. They are made up of two separate units: an indoor air handler and an outdoor compressor. These two units are connected using a refrigerant line, which eliminates any energy loss between the air handler and the compressor. You can also connect multiple air handlers to a single outdoor compressor and use multiple heat pumps as a whole home heating and cooling solution.
The most impressive difference between a heat pump and other more traditional heating and cooling equipment is that this single appliance can provide both hot and cold air for your home, all while using only a fraction of the energy. This is achieved through an energy efficient process that moves heat from one place to another (instead of creating that heat using combustion).
How It Works
In the summer when you need to cool down, a heat pump takes the existing heat from the room it is installed and sends it outside. In the winter, the outdoor compressor takes the ambient heat from the outdoor air, compresses it and sends in indoors — even when temperatures outside are sub-freezing. This efficient process allows a heat pump to produce up to four times the amount of energy that it consumes! But what really makes a heat pump energy efficient is the refrigerant line that connects the two units. This airtight connection between the air handler and compressor eliminates any heat loss and infiltration of outside contaminants. The bottom line: greater energy efficiency and healthier indoor air quality.
Central Air Explained
You probably already have a good idea of how a central air system works. Your furnace and air conditioner are installed in a utility closet or in the basement, and they are connected to your home through a series of ductwork that runs throughout your walls, floors and ceiling. When you go to the thermostat for heat, your furnace kicks on; when you need cold air, the air conditioner runs. Most heating systems run on a fuel like natural gas or oil, while air conditioners run on electricity.
The Problem with Ductwork
As you can imagine, it is much easier to install a system of ductwork in a home during the construction phase. In a finished home, ductwork remains "out of sight." The problem with this is poor design, damage, leaks and holes, and deterioration can cause your ductwork to become less efficient over time. What's more is that since your ductwork likely runs through the uninhabited areas of your home, any holes and gaps will bring in contaminants like dust, mold, and bacteria. These contaminants can have a noticeable impact on your indoor air quality (IAQ) and cause an increase in allergy like symptoms all year round, such as:
Sinus irritation

Dry and itchy eyes

Fatigue

Nausea
Leaky ductwork will also suck 30% to 40% of the conditioned air you are paying for each month. When you add up the amount of lost energy over a year, it can really add up!
So, Which Is Healthier?
If you are looking to replace your current heating and cooling system with something that will increase your IAQ, decrease your energy bills, and provide reliable home comfort no matter what the Pacific Northwest weather throws at you, consider a Mitsubishi or Daikin heat pump professionally installed by the home performance specialists at Revival Energy Group. These energy efficient units will not undermine the air you breathe, and they are designed to prevent any additional contaminants from entering your living space.
Talk to a Revival technician today about installing a single heat pump right where you need it, or combining multiple air handlers for a whole home solution!
Looking for a healthier home heating and cooling solution? Try mini splits! Contact Revival Energy Group at
Vancouver: 360-836-5366 Portland, OR: 503-893-8243
or contact us today.